September 7, 2022
The month of September promises cooler temperatures which means the Guymon community will have some great weather to get out and walk in. Why do we mention walking in a library article? Well…it's because the Guymon Public Library and Arts Center has won a grant from the Institute of Museum and Library Services and the Oklahoma Department of Libraries to create a StoryWalk in Cross Park next to the library. The StoryWalk, a concept created by Anne Ferguson of Montpelier, Vermont, was created to get families outside and moving while reading a good story and linking families to information about health literacy. The Guymon Library's StoryWalk will be geared to promoting these same goals: an active lifestyle, tips to healthy living, and other health literacy information. The StoryWalk will consist of panels and each panel will have a page or more of a kids' book. On some of the pages there will be links to activities kids can do, healthy recipes, and other healthy tips that fit the theme of the story. At the end of the StoryWalk, parents can complete a short survey and get the codeword which, when given to library staff at the front desk, will earn each kid a prize for participating in the StoryWalk. We hope to have the StoryWalk installed and a launch day towards the end of September. Keep an eye out!
Are you looking to keep up with local, national, and world news? The library has access to a variety of news media including newspapers, videos, blogs and web-only content including the Northeast Herald, USA Today and more through NewsBank. We also have access to the Guymon Daily Herald and other local newspapers! Find information on topics related to business, health, education, government and more. NewsBank also provides lesson plans for teachers looking to use the resource in their classrooms. NewsBank is free to access online with your Guymon Public Library library card. Hop over to our catalog page and get started today! https://guymon.biblionix.com
Check out our new books coming in September! Among these is the children's book The Box by Isabella Paglia about Bear, Fox, Rabbit, Squirrel, and Owl reach out to a new friend. We're also excited about upcoming young adult book Defend the Dawn by Brigid Kemmerer which is the second book in the Defy the Night series. Lastly, our adult featured book The Butcher and the Wren by Alaina Urquhart promises a thriller told from the perspectives of a notorious serial killer and the medical examiner investigating the killer's string of bodies. Check out these books and more on our catalog page and reserve them by calling the library at 580-338-7330. See you at the library!
August 15, 2022
August Lost in the Stacks
Who's excited about school starting this month? We are, and we hope your kids are too! We've got lots of new books to help them through the school year with more arriving every week. We've also got lots of great school help (Brainfuse's HelpNow, NewsBank, etc.) to help your scholar get through the year. And we have tons of upcoming activities and programs geared to entertain, inform, and engage students and parents. Want to know more about these services and others we offer to help the city of Guymon and Texas County? Check out our Facebook page, our catalog page at https://guymon.biblionix.com, and our website at https://guymon.okpls.org
If you're busy, busy, busy (and, let's face it, who isn't these days?), you find yourself wishing you had more time to read. Or maybe you have the time, but you lack the motivation. Don't worry! You're not alone! You look at that growing to-be-read pile and think, "I'll have to live forever to get through all this!" Never fear! Here are some tips to help you read more.
Define your purpose for reading.
Read only what you're attracted to.
Feel free to skip pages.
Give up books that you don't enjoy (This one is hard for me!)
Set a reading goal.
Give yourself a deadline to complete each book.
Make reading a daily part of your routine.
Prepare your reading list in advance.
Use your free time.
Find a quiet place.
Get some context first, if possible.
Read for meaning, not words.
Read in layers.
Keep an open mind.
Read several books at a time.
Bottom line: Read for you, not for anyone else. Read in a way that works for you, and read what you enjoy! Do you have any other tips for reading more? Share them on our Facebook page!
One of my favorite ways to read at the library is through the reading app Hoopla! Hoopla is available on all devices and you can download books, audiobooks, music, movies, comic books, and lots more. There are no holds on Hoopla and you can check out 6 items at a time. Hoopla has something for everyone and is free for Texas County residents with a current Guymon Public Library card in good standing. Give us a call or email us at adult.librarian.gpl@gmail.com if you need any help getting started! We have so many brilliant new books coming out this month! Check our catalog or call us at the library to see what's new and put them on reserve. Six Crimson Cranes continues as we join Princess Shirori in this month's Young Adult featured book. Shirori continues her journey to return the dragon's pearl to its rightful owner in The Dragon's Promise by Elizabeth Lim (we also have the first book!). Examine Tesla's continuing influence on today's technology through our Adult pick Tesla: Wizard at War: The Genius, the Particle Beam Weapon, and the Pursuit of Power by Marc Seifer. And your little ones will enjoy reading about our differences and how being kind to each other is what truly matters in our Children's pick Cookie Kindness by Melanie Demmer. Find these awesome books and more at your library! See you there!
June 17, 2022
Citizenship Corner
Looking for language learning and Citizenship test prep materials? We've got you covered! Stop by the Citizenship Corner at the Guymon Public Library!
The project is supported in whole or in part by the Institute of Museum and Library Services. The opinions expressed do not necessarily reflect the position or policy of ODL or IMLS and no official endorsement by those entities should be inferred.
Teen Space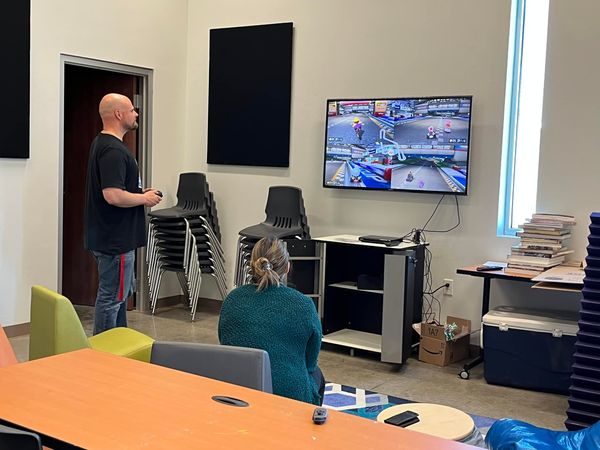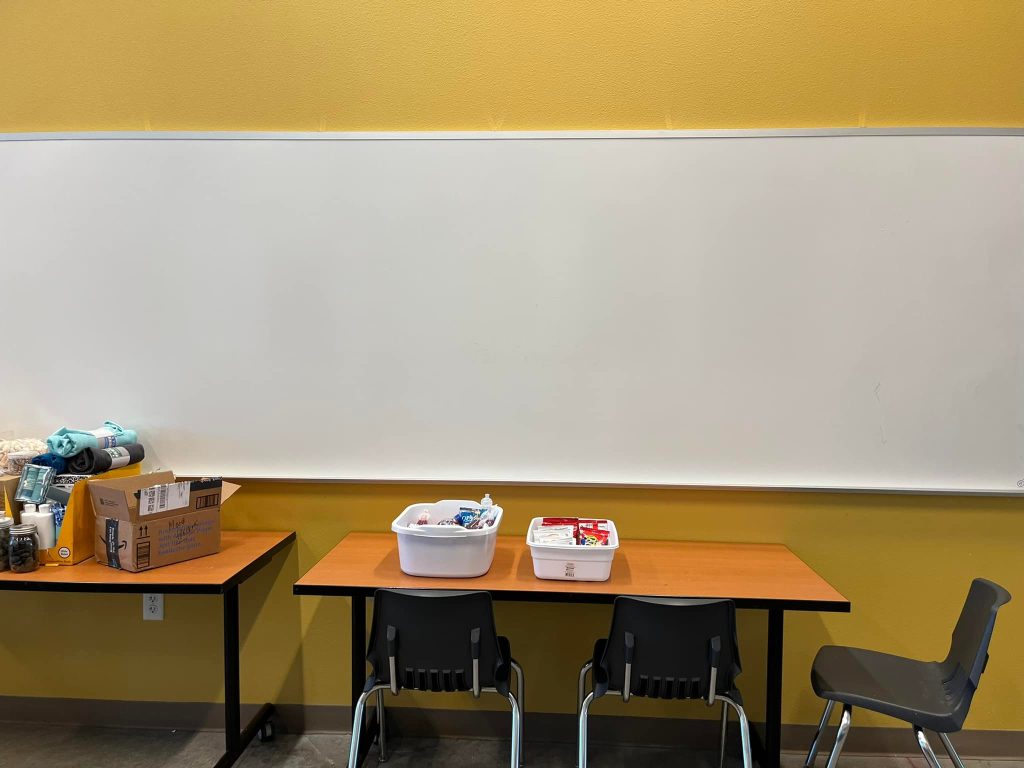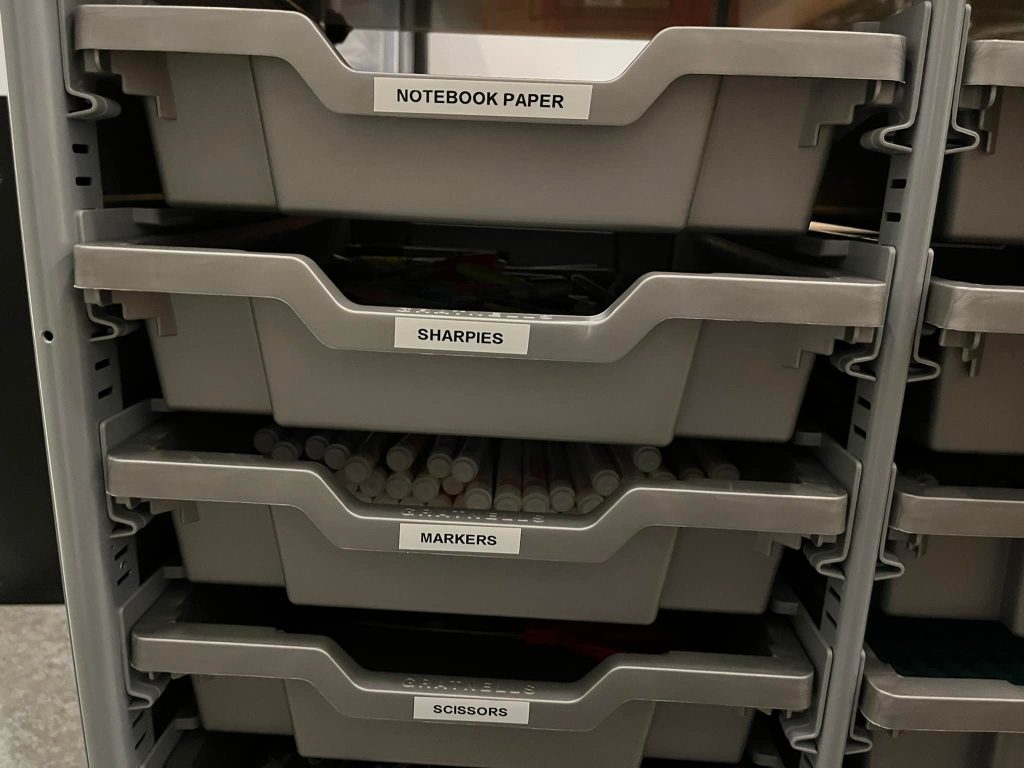 We are so excited to announce that we now have a space JUST FOR TEENS! We've added comfy furniture, a white board for student projects, art and project supplies, and a Nintendo Switch gaming system (which library staff took time to try out and learn this afternoon
). Looking for something for your teens to do? Send them to the Teen Space!