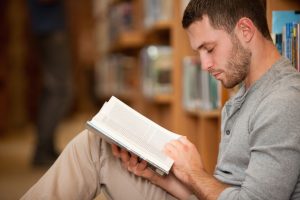 The Adult Services Librarian assists the public by answering questions at the front desk, assisting with computers and the internet, offering readers' advisory, and providing assistance with the many databases and online tools the library has to offer.
In addition to reference services, various programs and workshops are held throughout the year. Most programs are free and open to the public, though some workshops may require registration due to limited space or supplies. Please check our monthly calendar or Facebook page for current programming.
Crafterwork meets towards the end of each month. Attendees learn to create something new utilizing techniques and instruction from the Adult Services Librarian
Murder Mystery is held in October. The mystery revolves around a theme (this year will be Harry Potter themed!) and appetizers and drinks and/or a light dinner are served. Attendees are encouraged to dress up. There is a small fee to attend.
Please check our calendar and Facebook page for additional programs as well as dates/times for ongoing programs.
To contact the Adult Services Librarian, call Mia at 580-338-7330 or email mia.scozzafava@guymonok.org