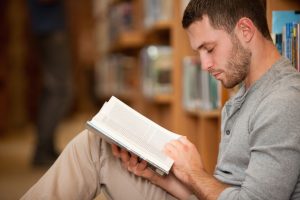 Join us for the Yearly Cookie Swap!
We're bringing two dozen of our favorite cookie recipe to swap and share with others. Show off your favorite recipe, your amazing icing skills or just hang out with other bakers!
Texas County Literary Society
We're starting up the Texas County Literary Society again! Bring the book you're reading right now to talk about with like-minded people. No matter what genre it is, you're welcome to come and talk about it. From romance to mystery, thriller to fantasy, we've seen them all, and we want to hear about yours. This is a monthly program, on the first Monday of every month, from 5:30-6:30. The next meeting will be May 2nd! We hope to see you there! Drinks will be provided.
Yoga for Everyone
Every Friday we'll be posting up a different yoga video for our community. You can come in to the library and follow along on Saturday or you can do it from home and join in the conversation on FB afterwards.
Ask A Librarian
Every Friday your Adult Librarian can be found around the community. Check the FB page to find out which Urban Bru location we'll be at, and come to ask questions, make suggestions or just chat.