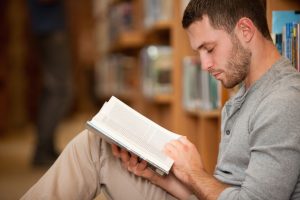 Parenting Resources
How are you feeling about parenting? Do you feel like you know everything you need to teach your children? Or maybe you feel like there are things you don't always know how to handle? We've got you covered. With Theresa Carillo you can learn more in a safe space, and explore some of the situations you don't always know how to handle. Come to the Guymon Public Library on Saturday February 5th, from 10 am -11 am
Texas County Literary Society
We're starting up the Texas County Literary Society again! Bring the book you're reading right now to talk about with like-minded people. No matter what genre it is, you're welcome to come and talk about it. From romance to mystery, thriller to fantasy, we've seen them all, and we want to hear about yours. This is a monthly program, on the first Monday of every month, from 5:30-6:30. We hope to see you there! If you want to bring food to share with others, that would be great, drinks will be provided.
Lunar New Year
All day in the library on February 7th we'll be celebrating the turn of the Lunar New Year. With games, projects, presentations and a parade, enjoy a chance to celebrate with us. All ages are welcome, and the program will be running all day.
Adulting 101 Hems, Mending Etc
This month's Adulting 101 class is for every time you've had a button pop off or a pair of jeans be a little bit too long. We'll talk about mending, ironing and sewing from 4-6pm on February 14th.
Chocolate Tasting
Bring a friend to a fun night of trying chocolates from all over America. We'll be enjoying chocolates of all sorts, with all sorts of cocoa contents. Bring a friend, a group of friends, or come on your own and enjoy the event with other chocolate lovers! You'll get to try over 15 different types of chocolates from small companies all over the country. Tickets are $10 and are due on reservation.
Passive Oscar Contest
Do you always know who is going to win the Oscars, or at least you think you do? Enter our competition for a chance to prove your skills and win a $50 gift card as well. Just pick up a ballot from the front desk of the library and bring it back by March 26th for a chance to win. The person with the greatest number of correct guesses will win the prize.
Crafterwork
This month's craft is going to be on February 28th from 5:30 – 7. We're going to be doing custom art using paper quilling. If you've never done it before, if you've seen it but always thought it was too hard, or even if you're a quilling expert, this is the class for you. Please reserve your place with the front desk to save your seat.
Yoga for Everyone
Every Friday we'll be posting up a different yoga video for our community. You can come in to the library and follow along or you can do it from home and join in the conversation on FB afterwards.
Ask A Librarian
Every Friday your Adult Librarian can be found around the community. Check the FB page to find out which Urban Bru location we'll be at, and come to ask questions, make suggestions or just chat.