Libby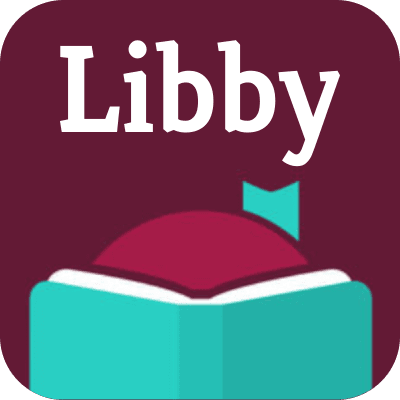 Download the Libby app or visit our catalog page to access downloadable audiobooks and e-books! Libby is free to cardholders. All you need is your card number and password. A patron can have 6 ebooks and/or audiobooks checked out at one time.
Hoopla
Instantly borrow free digital movies, music, eBooks, comics and more, 24/7 with your library card. Patrons are allowed 6 checkouts a month. Visit Hoopla to sign up for an account then enter your library card number, and your PIN is your library card password. Hoopla is available for Texas County residents.
News Bank
Find information on topics related to business, health, education, government and more from a variety of news media including newspapers, videos, blogs and web-only content including the Northeast Herald, USA Today and more. We also have access to the Guymon Daily Herald and other local newspapers! Log on to our catalog page with your card number and password and set up your account to get started.
Mango Languages
Learn 63 languages for English speakers. Learn English for speakers of 17 languages. Long on to our catalog page to set up your account and start learning a new language today!
Transparent Language Online
Learn over 100 languages (including English) through listening, speaking, reading, and writing activities. Mobile apps are available for learning on-the-go. Transparent Language Online is provided as part of the library's Citizenship Corner and can be used in-library or remotely by logging on to our catalog page.
Universal Class
Learn something new today. Over 500 online Continuing Education Courses. Free with your library card by logging in  Use Universal Class through the catalog page!
BrainFuse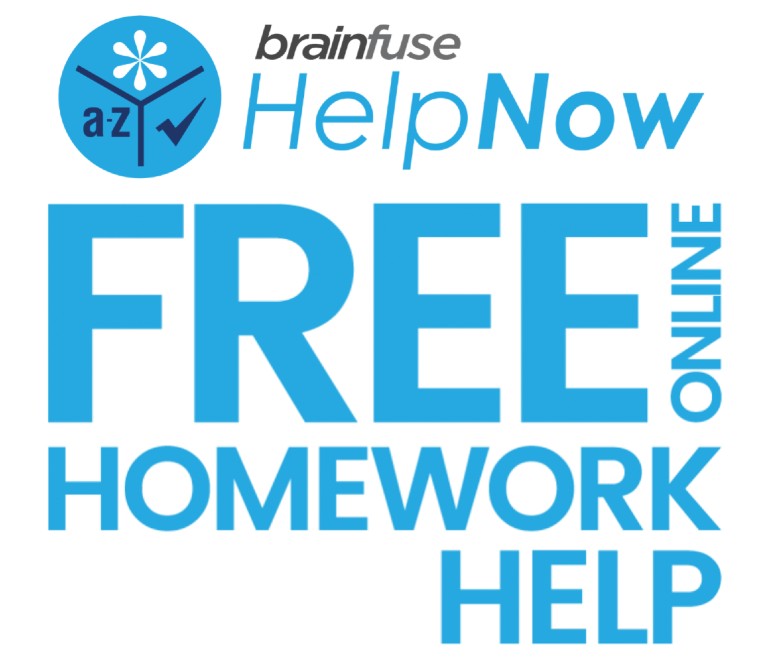 HelpNow
After more than two decades and millions of tutoring sessions, Brainfuse is one of the most experienced online tutoring companies in the nation. HelpNow is a unique tutoring, homework help, and studying suite designed to assist patrons of all ages succeed. Check out our Catalog Page to get started!
Live online tutoring for all learners
Patrons access real-time assistance through the intuitive Brainfuse online classroom. Brainfuse tutors are trained to not provide answers, but to help users master a problem's underlying academic concepts. Brainfuse offers tutoring and homework help services in Spanish for all subjects offered in English.
Expert writing guidance at every step
Patrons can access writing assistance in a way that works best for them. Through live writing help, patrons work in real-time with a tutor on brainstorming, revising, or more. Our intensive writing lab allows patrons to submit a paper to receive instructive and thoughtful analysis in 24 hours.
Academic and standardized test prep
SkillSurfer contains a comprehensive library of proprietary practice tests. When a user takes a SkillSurfer test, our system instantly prepares a skill-by-skill learning plan, including recommendations for targeted tutoring. Supported tests include:
The new SAT
ACT
The new GED
TASC (a GED alternative test)
HiSet (a GED alternative test)
ASVAB
TOEFL
TOEIC
US Citizenship Test
College Placement Test Preparation
Learn more with lessons, videos, and tests
SkillSurfer is an extensive library of lessons, videos, and practice tests in a wide range of academic subjects, all created by the Brainfuse team. SkillSurfer includes state-aligned skills building, practice tests, college application assistance, ESL services, parent resources, and more.
Foundational and career-enhancing skills
Adult Learning Center is the adult learners' version of HelpNow. Patrons can access high school equivalency prep, US Citizenship test prep, resume assistance, and Microsoft Office support. The writing lab and skills building are also included in the Adult Learning Center.
Study tools
Our study tools include:
SkillSurfer, a comprehensive library of captioned video lessons and practice tests prepared by the Brainfuse Academic Team in a variety of core academic skills;
LEAP diagnostic tests for targeted academic support;
Flashbulb, a versatile, comprehensive learning tool that features an extensive library of flashcards and easy tools for students to create their own flashcards and games;
Foreign language lab with on-demand tutoring support and a robust vocabulary builder for students who are taking a foreign language class.
Collaboration tools
Brainfuse has two unique collaborative tools:
MEET offers patrons the ability to use our online classroom as a personal virtual classroom.
Brainwave allows users to record their activity on the Brainfuse whiteboard for later playback.
Test enhancements
Add LearnNow to your service and gain access to additional standardized test prep. Tests include:
High school entrance exams (HSPT, ISEE, SSAT, SHSAT)
Career test prep (healthcare, civil exams, PRAXIS, and more)
Nursing school exams (TEAS, HESI, NCLEX-PAX)
Graduate school exams (GRE, GMAT)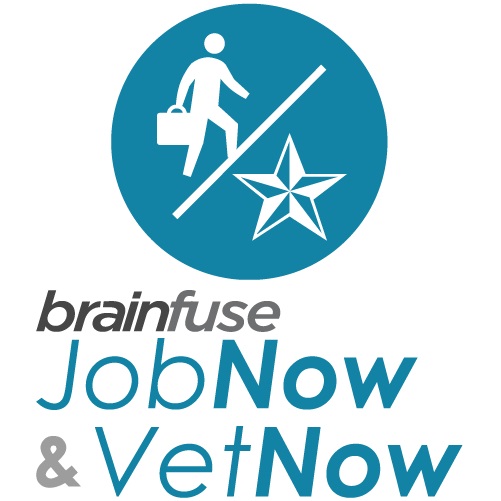 JobNow
JobNow provides you with practical tools to help you get a job.  On the home page, you have three services to choose from: Career Resources, Resume Builder, and Ace the Interview. Check out our Catalog Page to get started!
Live Help for All Stages of Job Hunting
Most online career tools provide "resume building" software or job-hunting strategies without one-to-one advice from a career coach. JobNow bridges the divide by connecting users with experienced career coaches and vast resources to assist them during all stages of their job search.
Self-assessment and job search resources
Discover various carefully selected job resources, including eParachute, a Brainfuse partnership offering an online resource created by What Color is Your Parachute? author Richard Bolles. Or connect with a Brainfuse JobNow coach to review efficient job search strategies.
All-in-one resume assistance
Gain an advantage through our curated resume resources, including templates, samples from a variety of career fields and levels, and valuable information about usage, structure, and relative importance. JobNow coaches are only one click away to provide expert analysis.
Interview preparation and practice
Brush up on interview techniques or get live online interview practice from JobNow coaches. In addition to live interview coaching, patrons enjoy 24/7 access to an extensive library of interview strategies, tips, and career resources.
Foundational and career-enhancing skills
Refresh skills and knowledge with the Adult Learning Center, where patrons can access High School Equivalency prep, US Citizenship test prep, and Microsoft Office support. To further support patrons, the writing lab and skills building are also available in the Adult Learning Center.
VetNow
Navigate the VA and benefits
Our Brainfuse VetNow navigators help veterans and their families understand and apply for the benefits they are eligible for from local, state, or federal programs. From housing and health care to education, mental health, and more, Brainfuse VetNow navigators are ready to help.
Transition to civilian employment
Through live online assistance, veterans can get the help they need transitioning from military to civilian careers throughout all stages of the job process. Our experts can help translate military skills for civilian job managers, restructure resumes, and practice interviewing.
Brush up on academic skills
Brainfuse assists veterans and their families prepare for college through a full suite of academic tools. Live online tutoring in a variety of college level subjects is available, along with a holistic writing support, extensive video lessons, comprehensive practice tests, and so much more.
If you need any help with any of our digital resources, please, call us at 580-338-7330 or email us at adult.librarian.gpl@gmail.com and we'd be happy to help you!