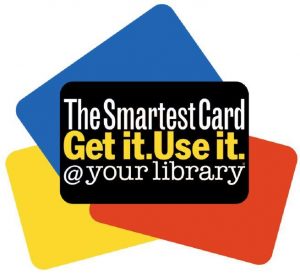 Get a Library Card!
Getting a library card at the Guymon Public Library and Arts Center is easy! All you need is to stop by the library and fill out an application and present an accepted form of proof of address. Cards for members in Texas County (including Texhoma) are free! Cards for members outside the Texas County and Texhoma area will require a $10 fee.
Children ages 15 and under must have a parent or guardian present to sign their library card.
Accepted Forms of Proof of Address:
A current driver's license or other ID with address
Water, electricity, other bill with address
Statement of utilities turned on
¡Obtener una tarjeta de la biblioteca!
En la Biblioteca Pública y Centro de Artes de Guymon es fácil! Todo lo que necesita es pasar por la biblioteca y completar una solicitud y presentar un formulario aceptado de comprobante de domicilio. ¡Las tarjetas para miembros en el Condado de Texas (incluyendo Texhoma) son gratis! Las tarjetas para miembros fuera del área del condado de Texas / Texhoma requerirán una tarifa de $ 10.
Los niños de 15 años y menores deben tener un padre o tutor presente para firmar su tarjeta de la biblioteca.
Formas aceptadas de comprobante de domicilio:
Una licencia de conducir actual u otra identificación con dirección

Agua, electricidad, otra factura con dirección

Declaración de utilidades activada